Wake up to fresh highly targeted leads every single day on autopilot that all earn on average of $107,000 per year.
My Simple, Proven
Software

Builds High Quality, Laser Targeted Leads For You On AutoPilot
Discover Exactly What These Rich People Are Hot To Buy Now
Keep reading below and you will see how...
Now, you might think you "know" about LinkedIn, but you for sure haven't seen this before
According to a 2018 LinkedIn survey the average member has over $107,000.
If you are tired of hearing the objection "I can't afford it" to your offer, you are going to love this!
Most businesses fail on LinkedIn because you are not offering these people with money what they truly want and need.
I'm about to show you exactly what people on LinkedIn are dying to buy
Leads with Money Equals Money For You $$$
The problem with generating leads with money is this:

1. Lead generation can be expensive. You can try Google, Facebook, and YouTube but the challenge is the price per clicks, views, and leads continue to go up which can make it hard to profit or risky.

2. It can take a lot of time. There are "free ways to generate traffic" however, they are very time consuming and show little to no results when you start, plus it can be hard to track and scale these organic leads.

3. It can be hard to find leads with money. Finding the targeted groups of people that actually have the money to spend and are ready to spend is every business owners dream, but this is very challenging using traditional methods of lead generation.
LINKED PROFITS solves this for you with my easy to turn on
simple software, and you can start generating targeted leads
with money, as early as tomorrow.
Nothing in marketing beats having what people want to buy!
These can be leads for your own business or leads you can sell to other businesses.

Or even better yet,

I'll show you exactly what leads businesses want to buy and how you can make $800 per sale giving them what they want with just minutes of fulfillment
If you never had to worry about how to acquire leads, would that completely transform your business picture?

How this would improve your life...
Your family time, your health,
even your sex life would improve!
If you are like me you probably feel exhausted just thinking about ways to generate new leads for your business, and it can be depressing and tiring.

You've been told to do a ton of different things. You try to learn it all.

Yet, you feel overwhelmed. Confused. You don't know where to start.

So, you end up being unfocused, mentally clouded, unsure of what to do next, and overall exhausted.

The good news is now you can avoid the time and money spiral with the Linked Profits software automated lead generation.
Let Me Show You How To Make LinkedIn Your Secret Weapon For Lead Generation..

I make this really bold claim because I can back it up

So who am I?
My name is Greig Wells

Why You Should Listen To Me..

For the past 8+ years I've taught dozens and dozens of businesses from huge to single person the ins and outs of LinkedIn lead generation.

I'm different than other lead generation experts.

I actually make most of my money selling ONE THING to people on LinkedIn.

Not just someone who teaches it.

This is something I'm constantly testing and tweaking on a daily basis to get results for my own business.

What kind of results are we talking about?

I've built an email list of 81,000+ from LinkedIn.

No other LinkedIn expert in the world can make this claim.

In fact, I make 10X what other LinkedIn experts do because I actually practice what I teach.

I'm going to take you through step-by-step exactly what you need to do to get real results in your business.
Just take a look at some of what I've accomplished thanks to LinkedIn!
I've helped tons of clients build huge high quality lists and make significant incomes from LinkedIn.
I have found the ONE THING on LinkedIn that every active user would love to buy and I'll be revealing this to you in this course...plus I'm giving my lead gen software

Why am I doing this?
Because I know that once I help you make money on LinkedIn and you see that my system works, many of you are going to apply to my coaching program and I will be booked solid for the rest of the year.

Now you don't need my coaching program or to buy anything else to easily make an extra $800 a week like so many others have with this system I'll be showing you. But, I know some of you are going to want my help to grow your Linkedin business even bigger.

And by the way it doesn't take any selling...People will just see that you have this in your LinkedIn and they will want it to! They will often literally throw money at you.
Best of all Linked Profits is designed to set it and leave it.

This is not a program where you need to be on LinkedIn doing a lot of things all the time, there is no need for this because of our lead gen software.
You do need to do your part, the software won't run it itself

There is no such thing as making money without doing any work

But all you need to do is press the START button to run the software each day and then you go about your day

And I know if I arm you with my LinkedProfits generation software and help you start making real money with LinkedIn, that you will be more likely to become a coaching client with me.

I'll give you massive value first and it's my goal to help you make money LinkedIn right away because this helps me get even more clients.

Does that make sense?

So I Boiled My Method Down Into...

LinkedProfits. It is a special time-limited offer that absolutely zeroes in on the most important factors to start having incredible success generating leads on LinkedIn...
Ok, So, What Exactly do I get with Linked Profits?
1. I'll reveal to you exactly what people want to buy on LinkedIn and how you can offer it to them in just minutes of fulfillment making $800 per sale every time with no selling needed.
You'll get the recording to the webinar

You'll be up and running with exactly what you need to know in under an hour.

Use this simple automated method as a new revenue stream to fund your other businesses or passion ideas

Or if you don't have a business yet, this is the perfect way to get started making money online
2. I'll Give You The Exact Software I Use On A Daily Basis to generate over $100,000 in sales a year on LinkedIn
You can use it for your own business to get unlimited leads from people with money..

Or use it to sell people on LinkedIn what they really want and need

You just que up your target audience and press the start put, it takes just minutes to run

You get One User, One Full Year License (and, no it doesn't rebill you automatically).

I'm not going try anything sneaky to bill you again next year, you will WANT to renew.

Also on the webinar I will train you on using the software
Plus, I'm Going To Give You 3 Special Bonuses...

Bonus #1 The secret "hack" I use to to get around a LinkedIn "viewer limitation".
If you have ever purchased a LinkedIn Software before and been disappointed it is because you did not know this one secret "trick" to getting access to unlimited views and leads on LinkedIn.

Every LinkedIn lead generation is limited by LinkedIn's views restriction but this hack gets you around this.

I'll be revealing this on the webinar as a BONUS!

With this hack you can use our LinkedIn software to generate unlimited leads!

If all you got was this hack for your current LinkedIn software or marketing this alone would be worth the investment in this program.
Bonus #2 My Best Selling course of all time the
"Fast Fundamentals To LinkedIn".
If you have no idea how to use LinkedIn or don't have a profile yet - this will get you up and running to generate leads in just minutes.

Sure there is lots of Youtube trainings on the basics of LinkedIn, but knowing how to do everything in the best way in the shortest amount of time will help you be even more successful on LinkedIn

Even if you are an avid user of LinkedIn I bet you will learn a few tips and tricks from the master to save you time in navigating LinkedIn.
Bonus #3 How to become a LinkedIn Lead Generation Agency using this software and outsourcing.
In this SECOND special live webinar I will show you how to become a LinkedIn Marketing agency just like I am.
Clients will pay you $2,000 PER MONTH or more and you will be able to outsource all the work, keeping half the money and you can use the software to get the clients.

I show you exactly what to do and say to get clients.

I show you how you can partner with me to leverage my train outsourced team or do the work yourself.

These bonuses alone are worth 10X what you will pay for the course.
Not sure about this? Look at what some of my clients have said:
"I've bought many products, attended dozens of webinars, and taken lots of online courses, trying to figure how to make money on the internet. I had no list, no product, and no experience... but I could follow the easy directions Greig showed me in this program. This lead to me making my first $47 on the Internet. That may not sound like a lot of money, but the key is I am going to be able to repeat this every day. Because all I did was run Greig's software, which literally means just press the start button. With Greig's system, I didn't need to learn a bunch of stuff, have a web site, or do any selling. I just started making money."
James Roland - Beginner Internet Marketer And Affiliate Marketer
"I wasn't sure if LinkedIn was going to make sense for me because I sell physical products online and info products in niches to consumers. But what Greig helped me realize is that every business professional on LinkedIn is also a consumer, interested in things like losing weight and better relationships, just like everyone else. What's great about Greig's software is it works consistently to bring in leads and traffic everyday... Very similar to Facebook ads, except I am not paying anything for ad spend. So it's 100% free traffic that leads directly to profits for my bottom line."
Alan Factor - Beginner eCommerce And Info Products
"I am always wanting to scale my businesses into new audiences. I primarily do this with paid traffic through Facebook ads and Google. I had tried LinkedIn paid ads, but because they start at $2 per click, they had never been profitable for me. What I love about Greig's software is it brings highly targeted leads, consistently, every day, in volume of quantity. These are people with money who buy my programs and get added to my email list. With Greig's software, LinkedIn is right up there as a must have social site and traffic source for any online business."
Robert Cutler - Internet Marketer, Product Launcher, Facebook Ads
"I've been on LinkedIn for a long time but never really got any leads or business from it. Once I started running Greig's simple software on my PC, I started getting inquiries about speaking engagements and coaching clients. Now I love LinkedIn! I wish the software could run itself, you do have to go in every day and press the start button. But I have my virtual assistant do this for me and it takes just minutes every day for her to do this. I even bought a second license for my Mac so I could double my marketing on LinkedIn, you should buy two of these if you have two computers, it's well worth it!"
Barbara Grass - Digital Marketer, Coach, Speaker Author, Expert
"I had been working in my job for a detailing company for many years, trying to start a business, but I really didn't know much about marketing or social media. I wasn't even on LinkedIn at the time. Thanks to Greig's software, I now make a steady part time income of a few extra hundred bucks a month from LinkedIn for the past 7 months. It's been steady, I wish I had more time to put into it. I know I could make more, but I really only run the software a few times a week. I still don't have an actual business and didn't have to spend any other money to get started. The extra money each sure does come in handy for going out more often."
Michael Haynes - Part Time Online Marketer
Frequently Answered Questions
Q: Can I use Linked Profits to generate leads, sales, and clients for my existing business?

A: Yes, absolutely!

Q: What if I don't currently have a business or anything I think would sell on LinkedIn?

A:  Greig will be revealing to you the number one thing people on LinkedIn want to buy and how to sell it

Q: Can you really generate lead email lists from LinkedIn?

A: Yes. My clients and I are doing it every day. It's possible to generate targeted responsive lists in the thousands within your niche. I've done it, so can you.

Q: Do I HAVE to use your software to do this?

A: No. However, you'll be limited by the amount of time you can spend doing the manual work that my software automates. I strongly suggest using my software... that's why it's included.

Q: Are there any other costs for the LinkedIn lead generation software

A: There are no monthly costs with the LinkedIn software, you get a 12 month license, it does not auto renew, you can choose to renew at the regular price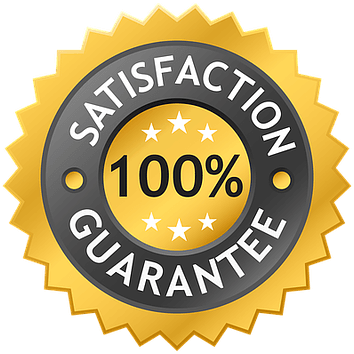 ACTION TAKERS GUARANTEE
Everyone wants a guarantee, and I'm totally willing to put my money where my mouth is. But you have to hold up your end of the deal. That's why I have what I call an Action Taker Guarantee. Attend the live training and truly put my simple software to use. If you can't build a list of good leads from LinkedIn within 30 days after you purchase, I'll give you your money back. Just contact my support staff at support@linkedleads.biz and show them your efforts. That's all there is to it.
Join LinkedProfits While You Can. It Won't Be Open Forever.
I am only making this offer available at a special price for a limited time.

So grab this now while you can, as I will be closing this offer very soon. The time to act is now.

See you on the inside!
Join LinkedProfits Today, price going back to $197 soon.
© 2018 - LinkedProfits.net - All Rights Reserved